The market leader in high speed trailer tyres and caravan tyres.
Compass Group Ltd is the exclusive worldwide distributor for 'Compass' brand tyres and the registered trade mark is owned by the Compass Group Ltd.

---
'Compass' brand tyres are produced off Compass Group Owned machinery in one of the World's leading tyre factories which is certified to the internationally recognised ISO9000 quality standard.
---
Tried, tested, well established and proven: 'Compass' brand tyres have been sold widely into the Original Equipment and replacement sectors across Europe and beyond for more than 15 years.
---
'Compass' is the brand of choice fitted by many of Europe's leading trailer and caravan manufacturers.
---
Compass Group has an industry leading £10M product liability insurance cover.
---
Emark tested and approved to the more demanding Reg 54 commercial standard.
---
E noise tested and approved.
---
Reinforced beads used to give maximum strength.
---
Enhanced buttressing design to produce improved lateral stability and protection against kerbing and off road damage.
---
All weather tread pattern.
---
High mileage, low noise and class leading wet and dry grip ensure that 'Compass' brand tyres offer optimum, safe, long-life performance.
---
Best-in-class performance in independent head-to-head tests.
---
155/70R12C FRT
104/102 N
ST5000
195/55R10C FRT
98/96 N
ST5000
185/60R12C FRT
104/101 N
CT7000
195/60R12 FRT
104/102 N
CT7000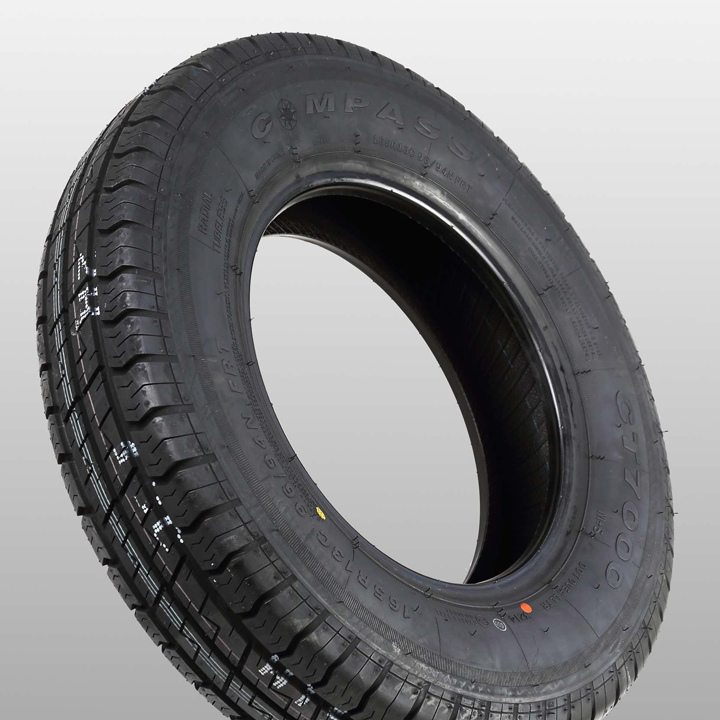 165R13C 8pr FRT
96/94 N
CT7000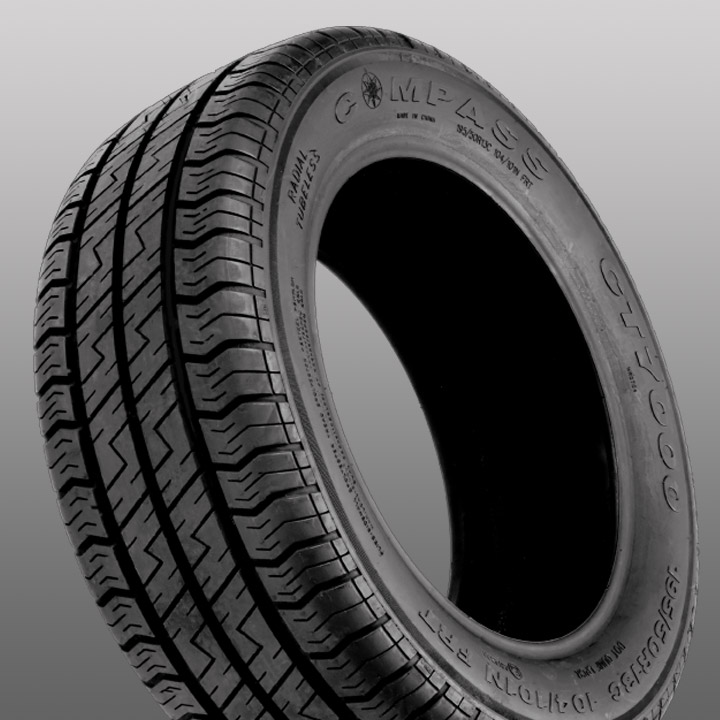 195/50R13C FRT
104/101 N
CT7000